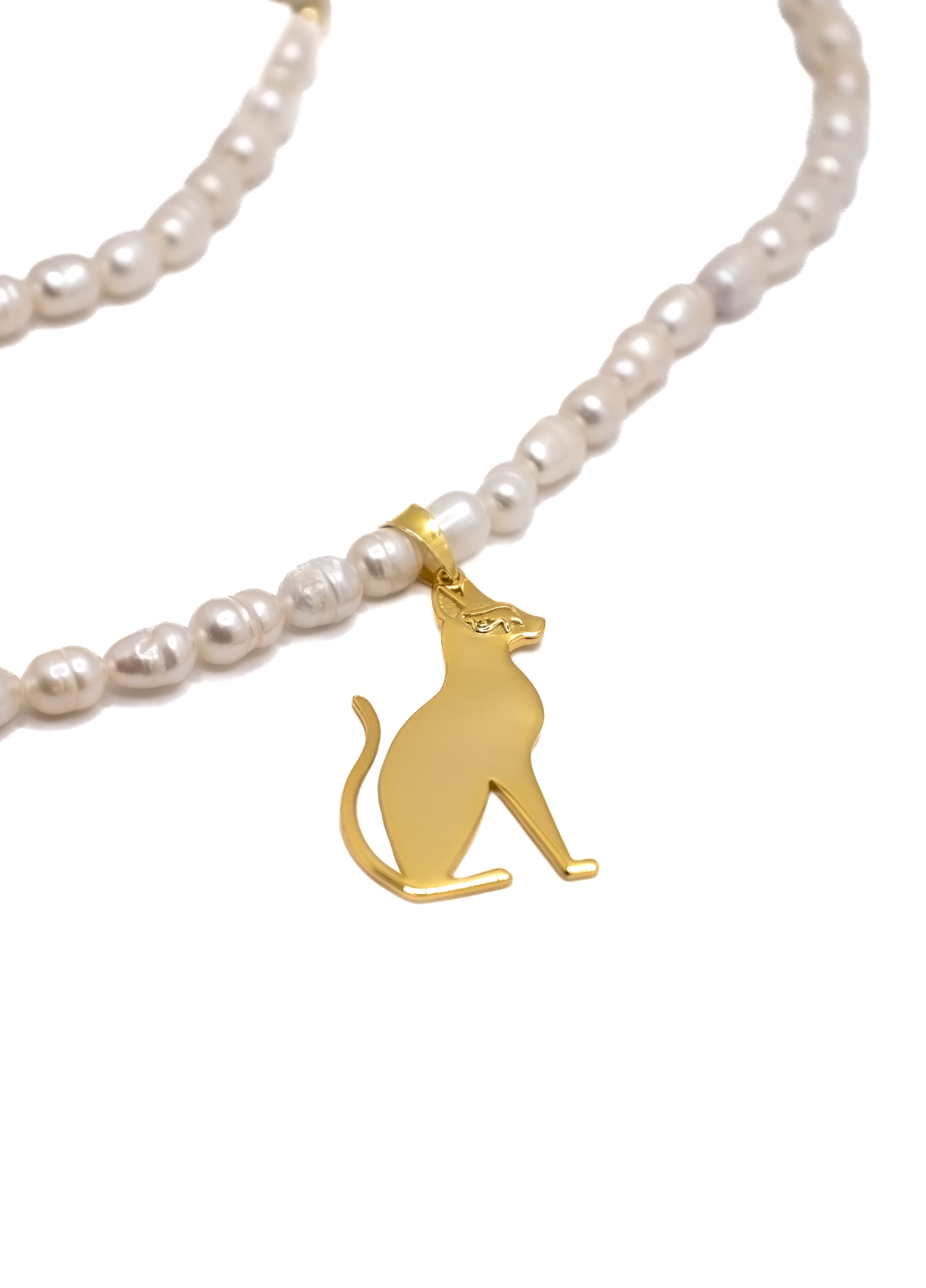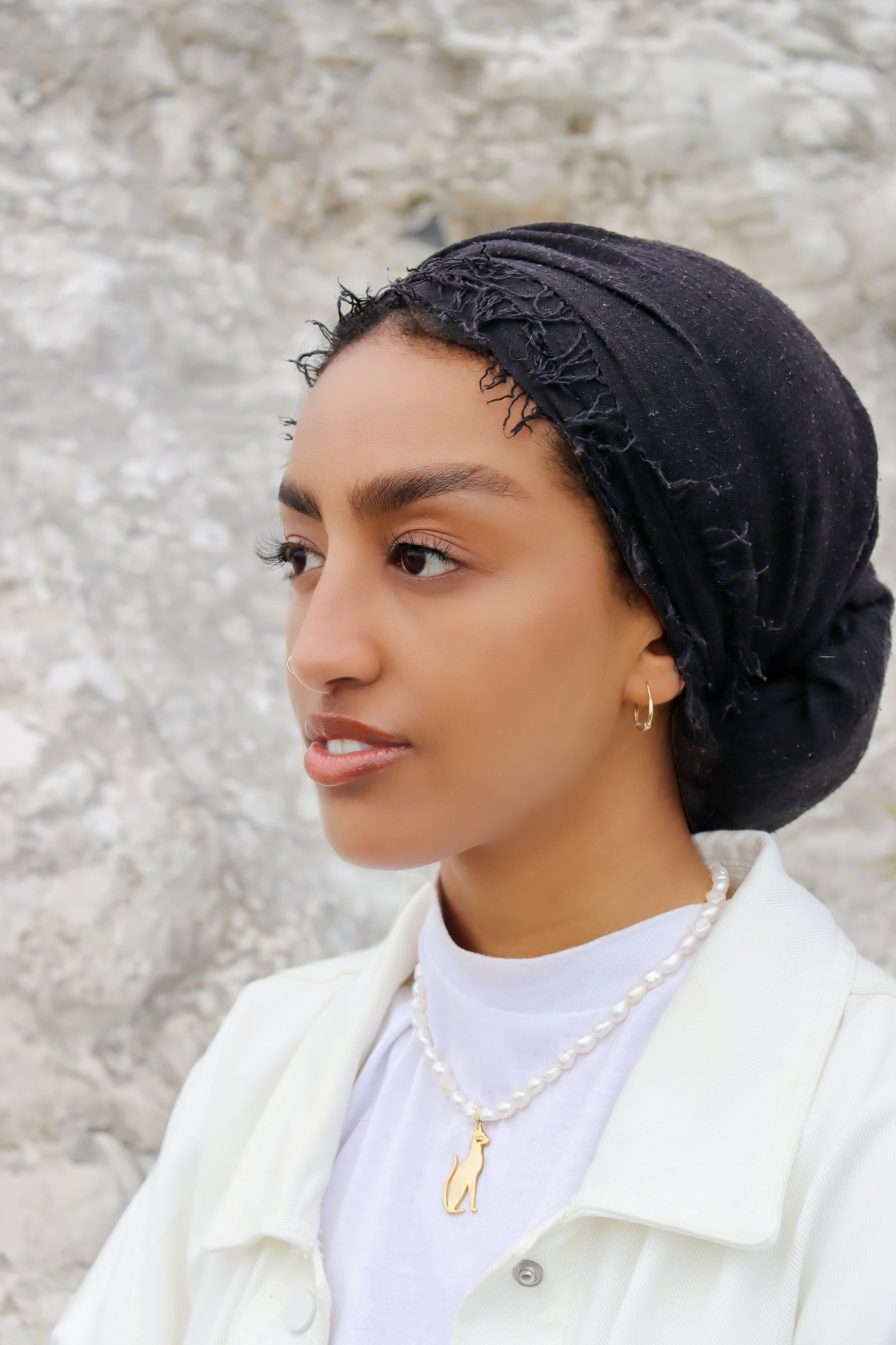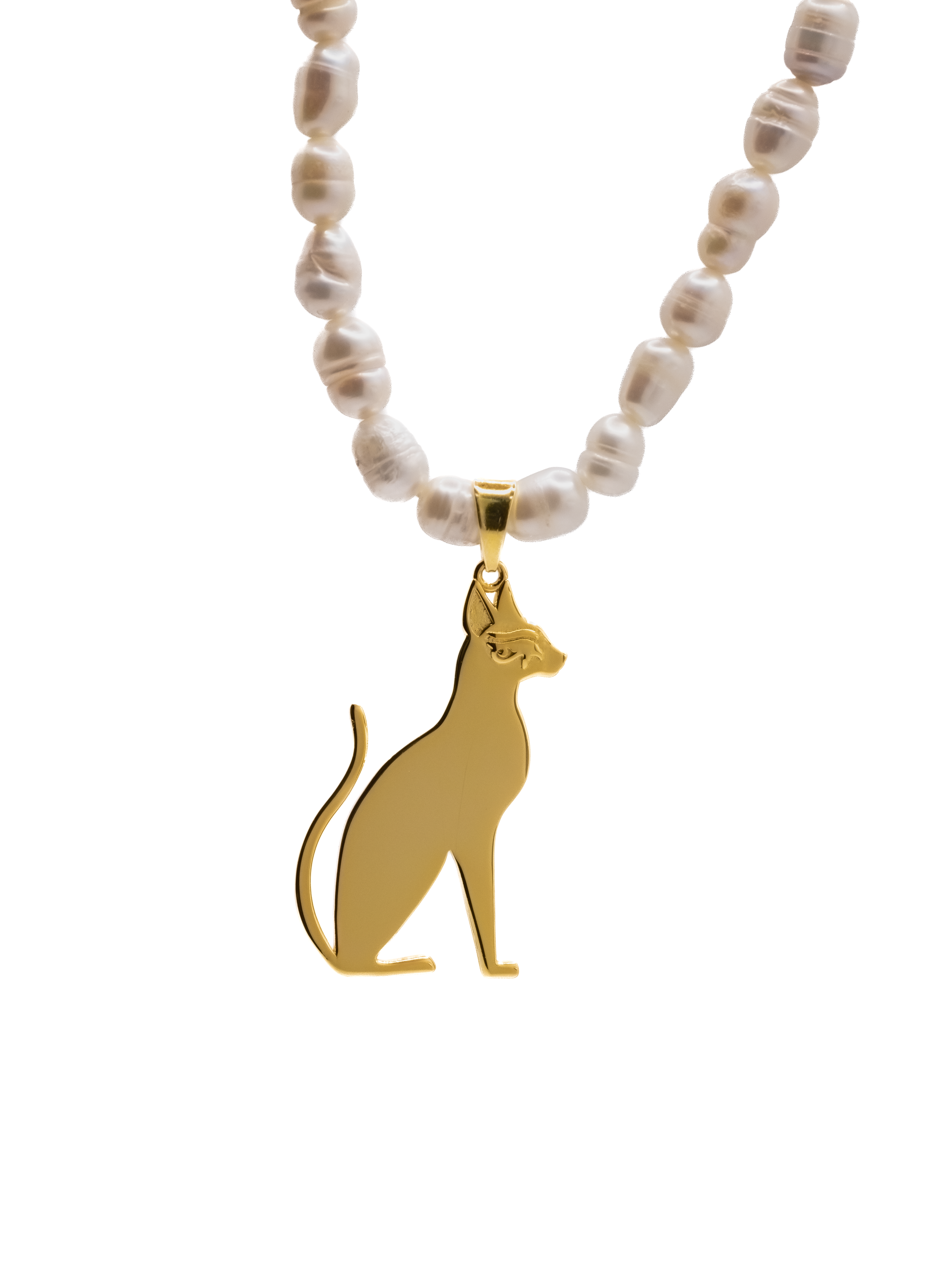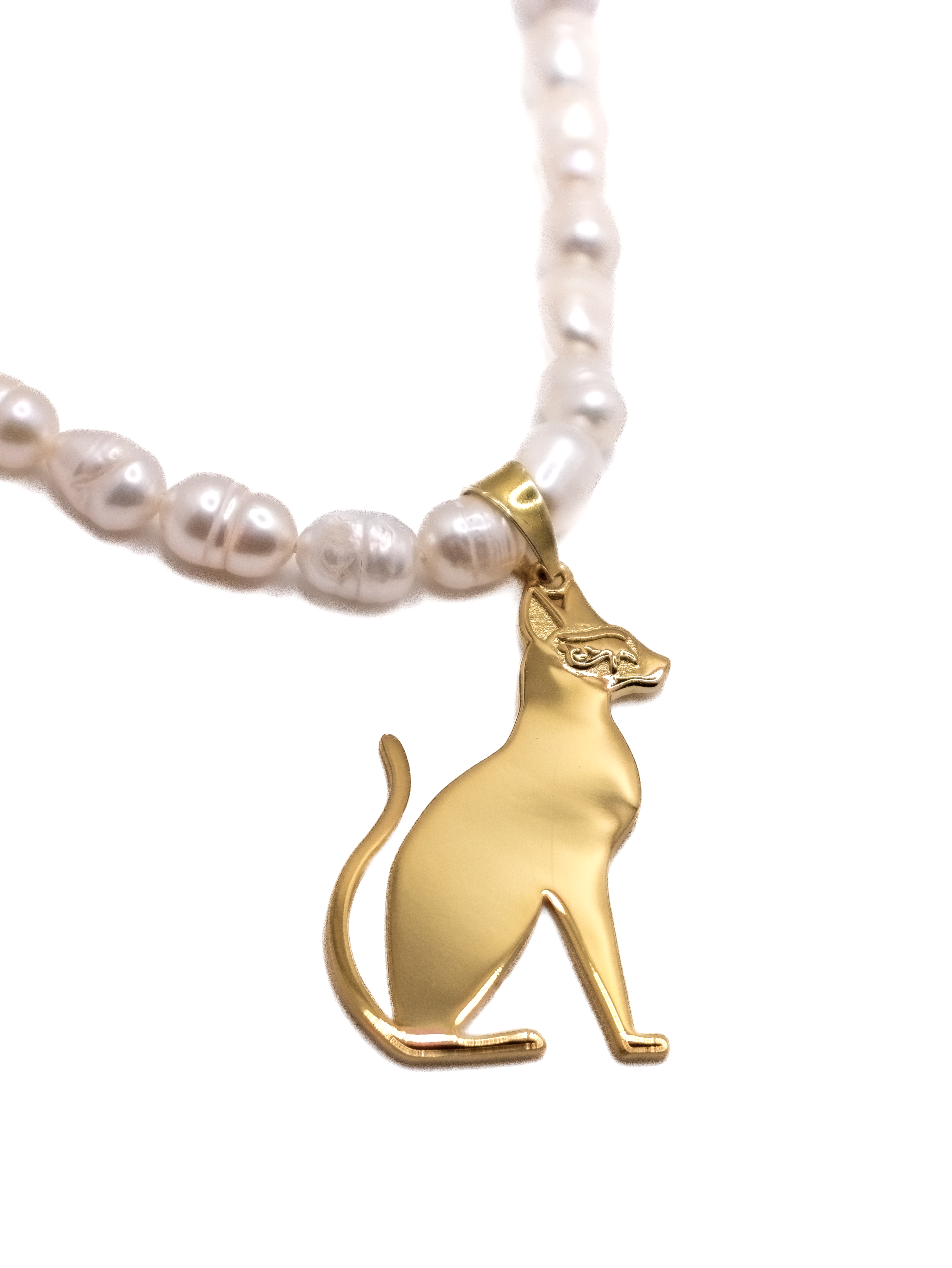 Cleopatra loved and kept several cats as pets and Tivali was her favourite. Cats in Ancient Egypt were among the most iconic animals, they symbolised protection and loyalty.
Materials: Gold plated on 100% 925 Sterling Silver
Pendant Dimensions: 2.1cm x 3cm
Chain: 40cm Pearl necklace on a Sterling silver chain.
Wonderful
I really love the necklace is perfect ! worst the waiting :) I will buy other jewerly soon !
Stunning!
This beautiful necklace is absolutely beautiful, looks even more beautiful in person. I'm very happy with my purchase! Definitely recommending the shop to my friends ♥️
A stunning piece for anyone!
Every single time I have worn this necklace I have felt so beautiful and have received so many compliments on it!
An excellent way to channel the RBG power.
Absolutely perfect!!
I absolutely adore it, it's gorgeous!!
Gorgeous
So elegant and beautiful I never take it off 🥰
FAQs
Fast shipping
Your jewellery is usually shipped within 1-2 days of you placing your order.
Worldwide Delivery
Delivery in the UK in as quick as 1 working day!
Rusting
Your jewellery is made from the highest quality materials to ensure that it lasts as long as possible.
Keeping your jewellery away from chemicals (perfumes, body lotions, makeup, chlorine) will help preserve its condition