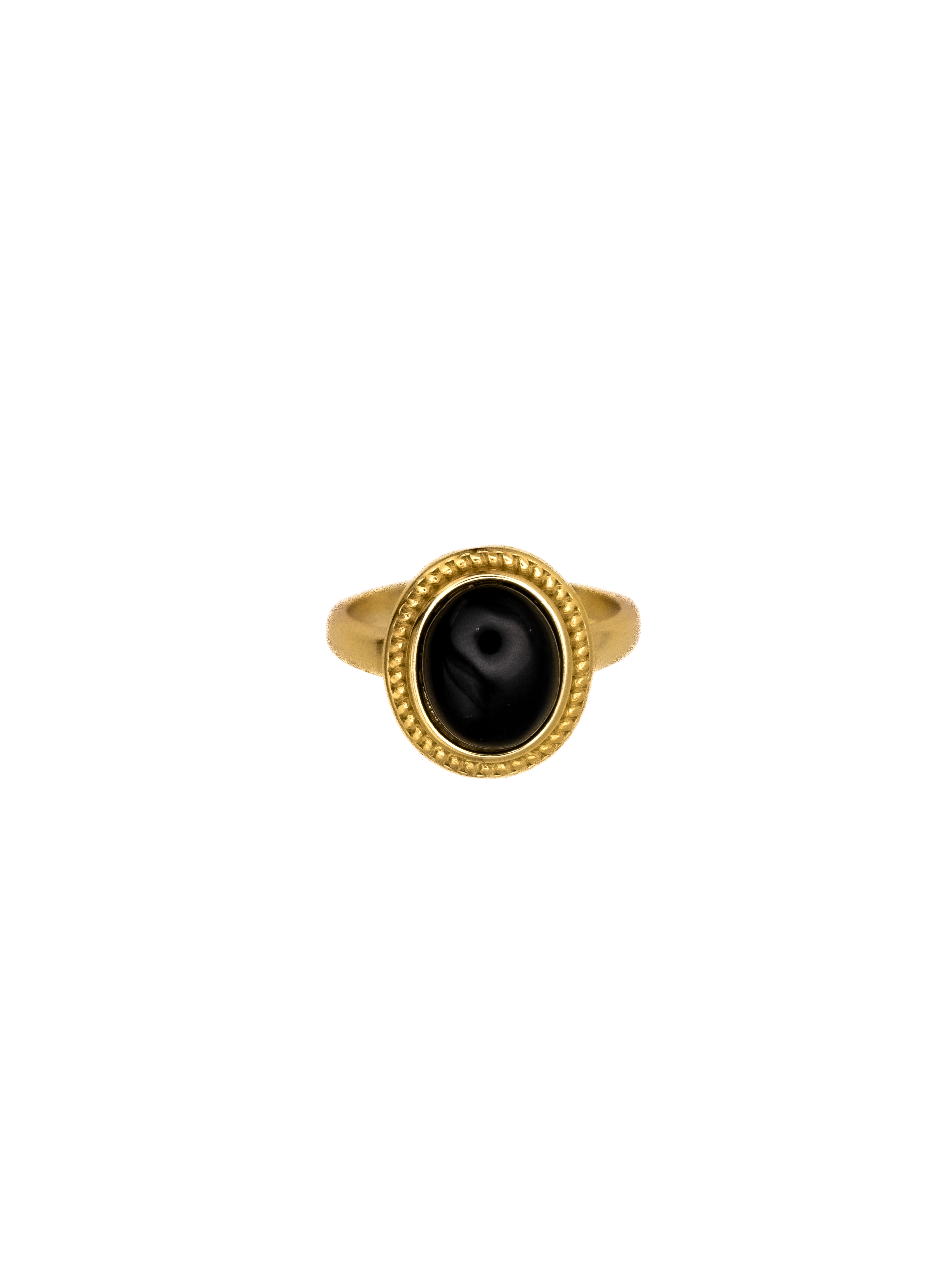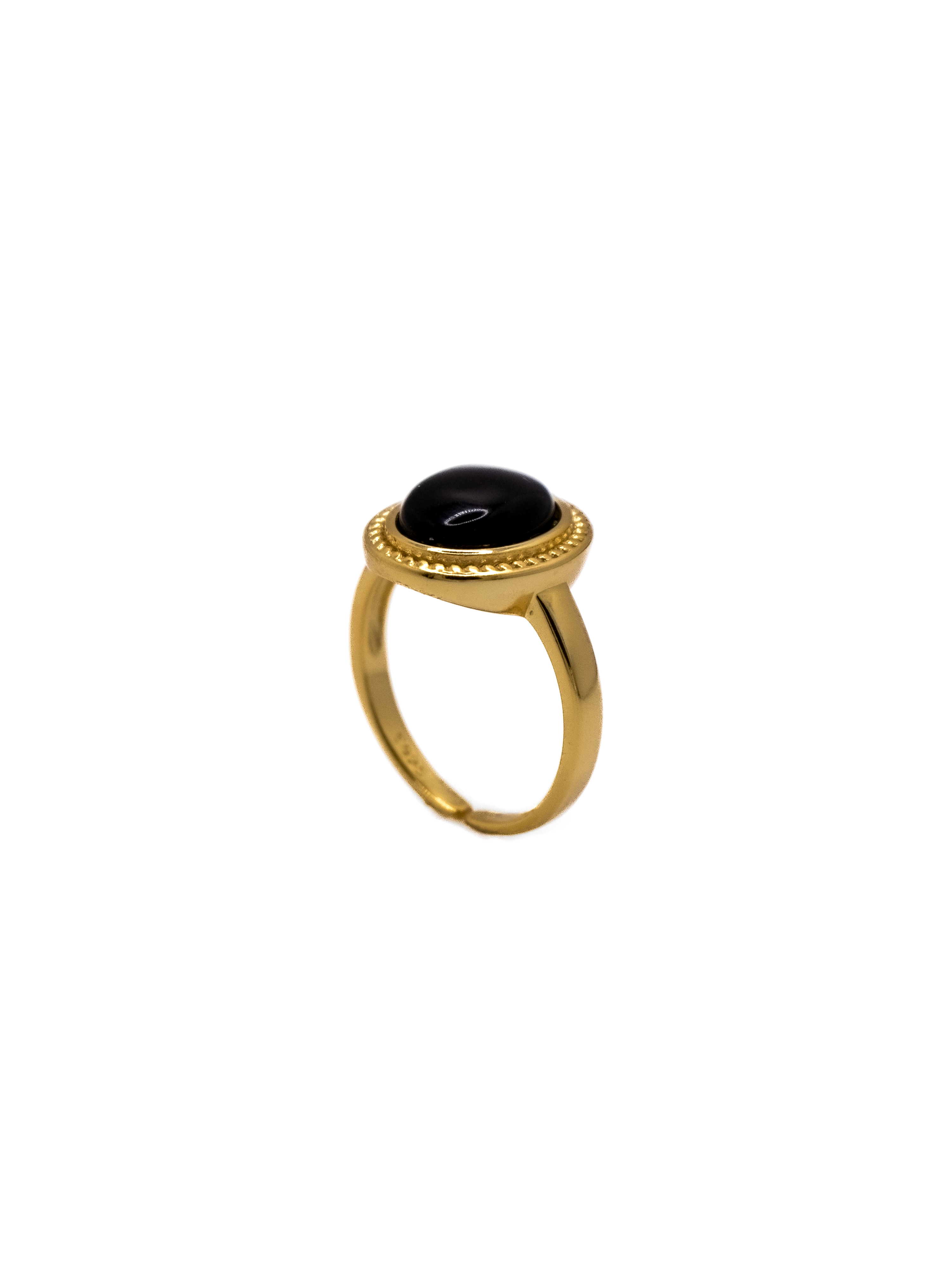 A sleek statement ring, featuring a faux Onyx.
Materials: 18K Gold plated on 100% 925 Sterling Silver
Size: Resizeable
No Rusting/Discolouration 
Kemet (pronounced Khemet) was the name of Ancient Egypt. It literally means the 'Black Land', in reference to the colour of the rich soil that was found near the River Nile.
I love the ring and the owner.
I have endless love, respect and eternal passion for both the brand and ranim as an owner. Every bit of progress has been shown in the beautiful products that we, as consumers, receive. i have complete faith that this will probs be the best ring you've ever bought. it will hydrate you, fix ur problems, clear ur skin. I've bought so many products - rings, map necklaces, earrings, not one complaint. also this specific ring is CUTE. SO CUTE.
Excellent
Love it. Next time do a bigger size as this one only fits my baby finger and would like one on my index finger size uv
Great service
Speed of delivery was brilliant and my ride loved the product.
It did however say that there was meant to be a scratch card inside the box, it didn't have one.
Other than that, can't fault it.
A beautiful ring
I love love this ring, I get compliments every time I wear it. It's beautiful and light but amazing quality at the same time
FAQs
Fast shipping
Your jewellery is usually shipped within 1-2 days of you placing your order.
Worldwide Delivery
Delivery in the UK in as quick as 1 working day!
Rusting
Your jewellery is made from the highest quality materials to ensure that it lasts as long as possible.
Keeping your jewellery away from chemicals (perfumes, body lotions, makeup, chlorine) will help preserve its condition