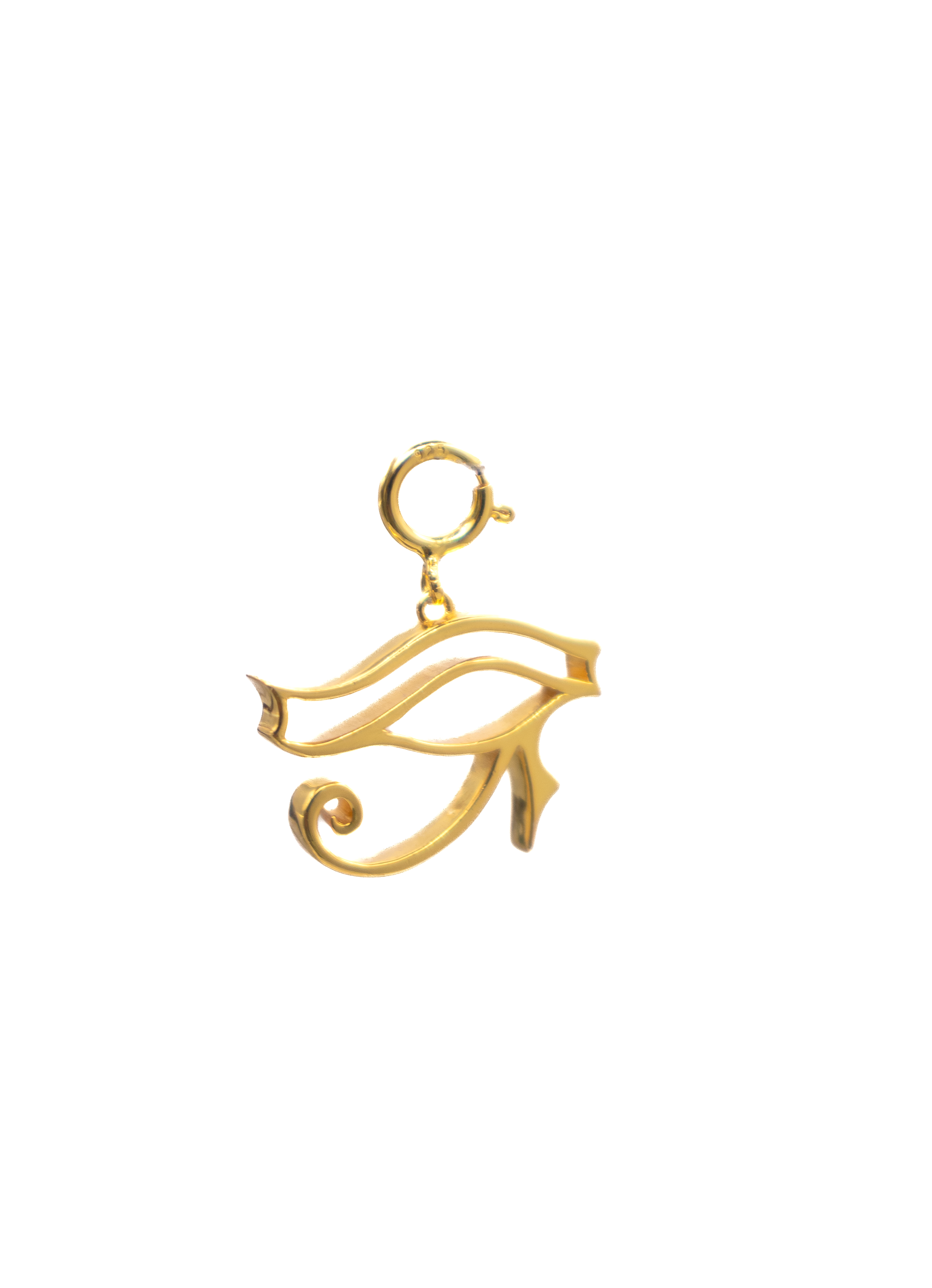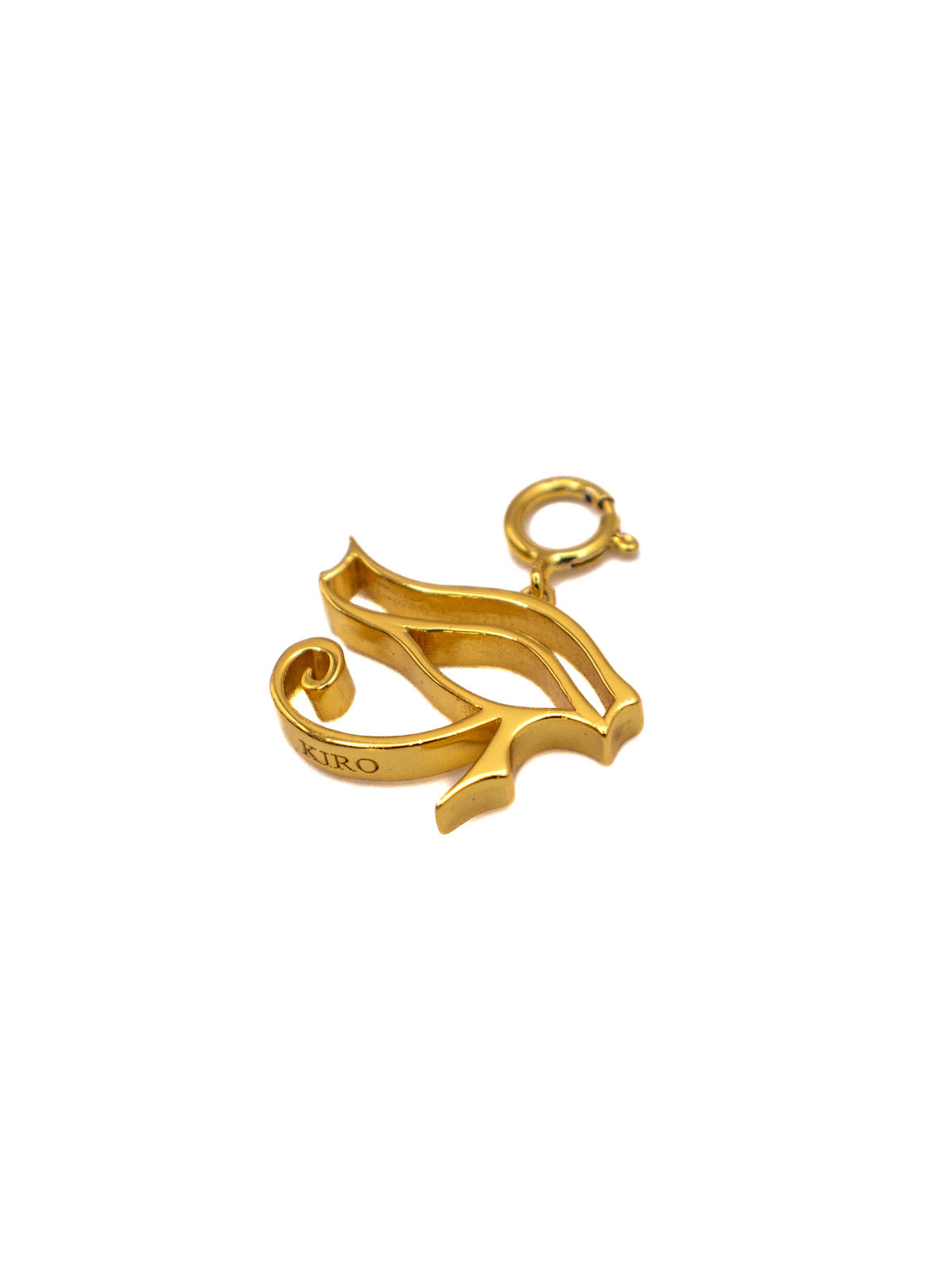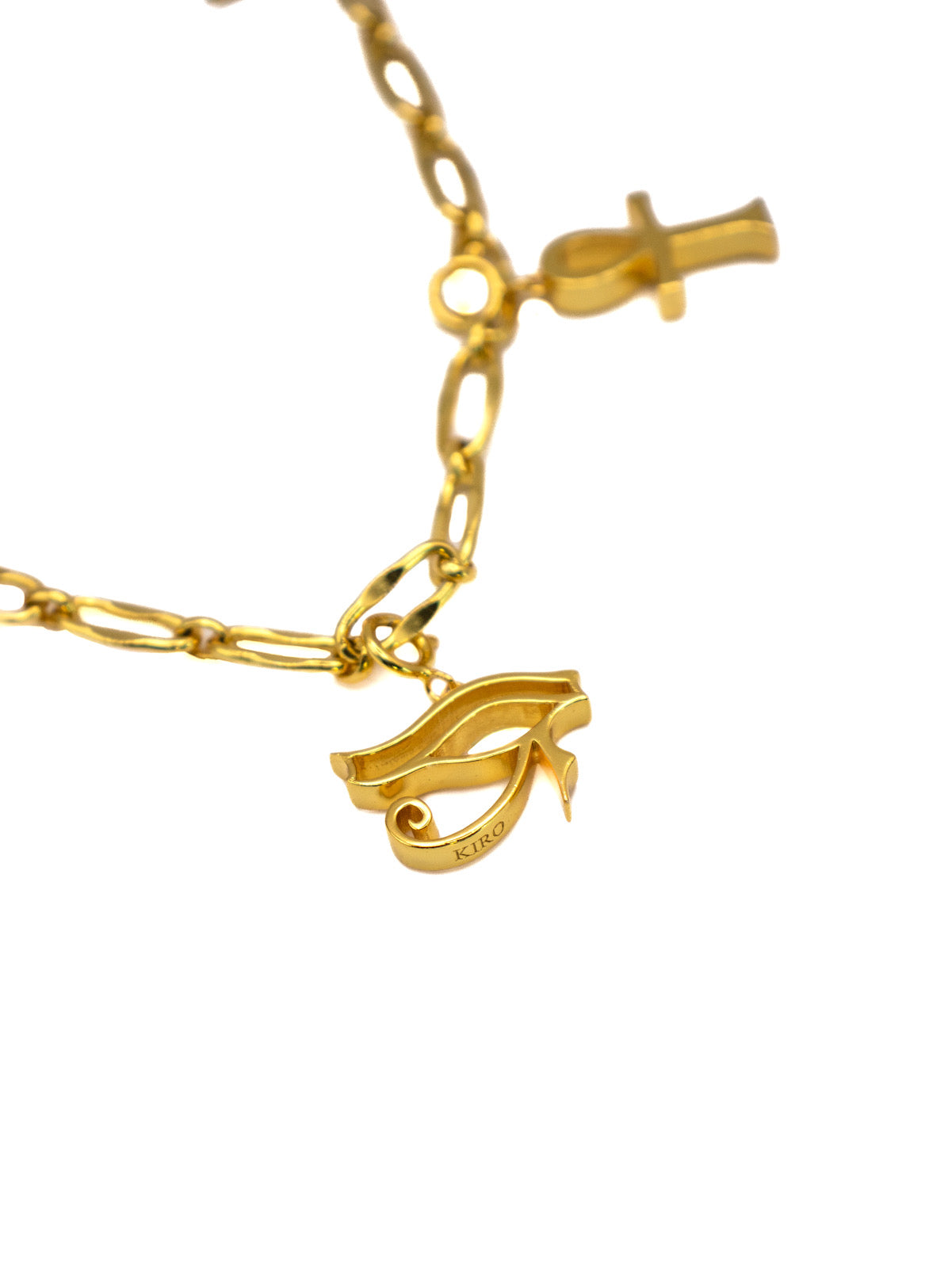 Eye of Horus Charm for KIRO Bracelet
The Eye of Horus was an ancient Egyptian symbol of protection, royal power and good health.
Dimensions: 1.3cm x 1.8cm 
Material: Gold Vermeil 
No Rusting/Discolouration 
FAQs
Fast shipping
Your jewellery is usually shipped within 1-2 days of you placing your order.
Worldwide Delivery
Delivery in the UK in as quick as 1 working day!
Rusting
Your jewellery is made from the highest quality materials to ensure that it lasts as long as possible.
Keeping your jewellery away from chemicals (perfumes, body lotions, makeup, chlorine) will help preserve its condition