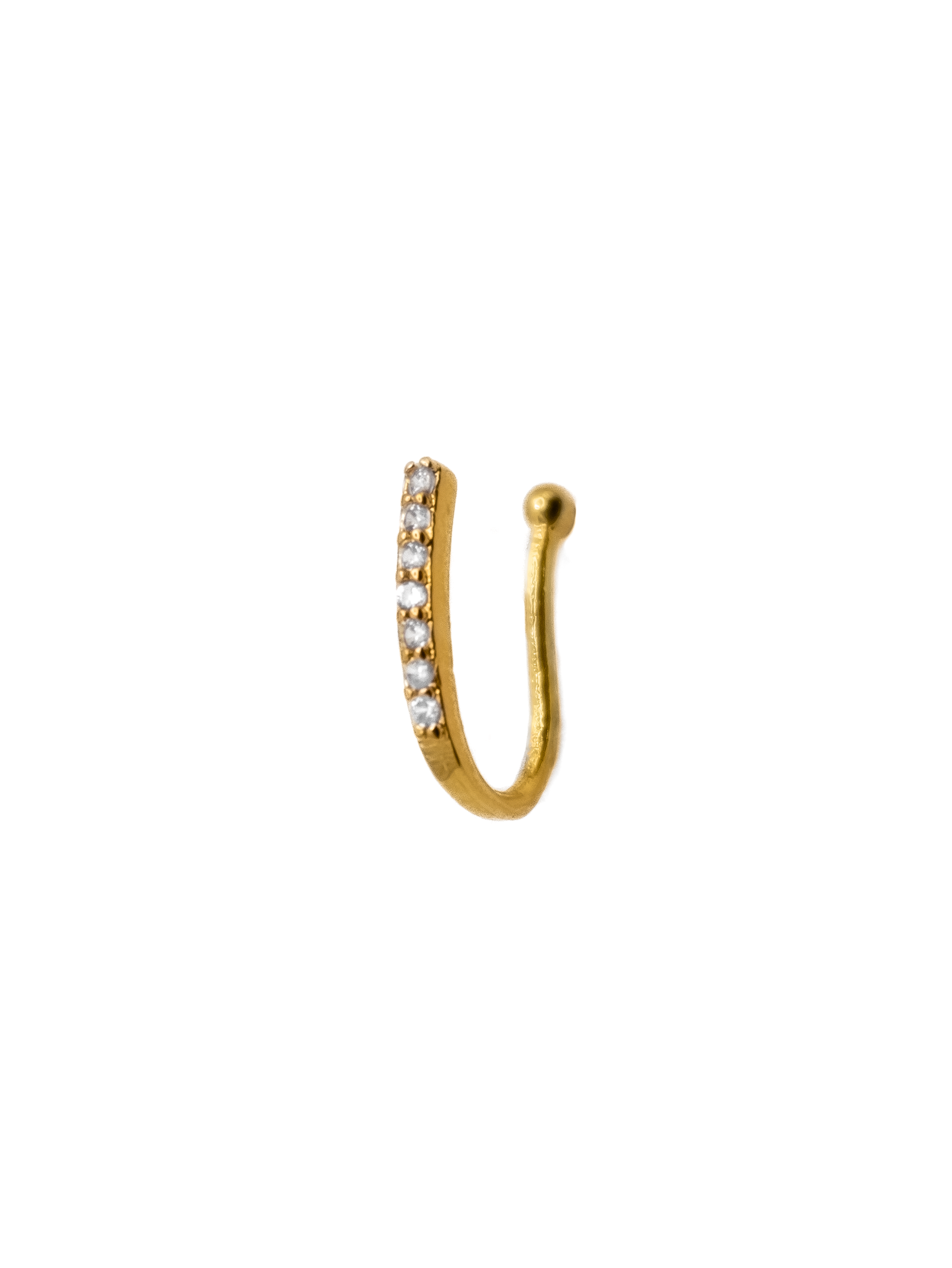 Faux Nose Ring with cubic zirconia gemstones that can be tightened to fit snugly around your nose without needing a piercing!
Material: Gold Plated
Diameter: 8mm
Nice jewelry
I love my nose ring, beautiful but my beautiful anklet broke
*my honest review
Absolutely beautiful to look at but unfortunately it didn't quite suit my nose, I couldn't get this to sit right on my nose and did try to adjust it, my nose is thinner and pointed than some so I'm not sure if it was just wrongly positioned, I ordered this one and the plain ring which suits me perfectly!
FAQs
Fast shipping
Your jewellery is usually shipped within 1-2 days of you placing your order.
Worldwide Delivery
Delivery in the UK in as quick as 1 working day!
Rusting
Your jewellery is made from the highest quality materials to ensure that it lasts as long as possible.
Keeping your jewellery away from chemicals (perfumes, body lotions, makeup, chlorine) will help preserve its condition