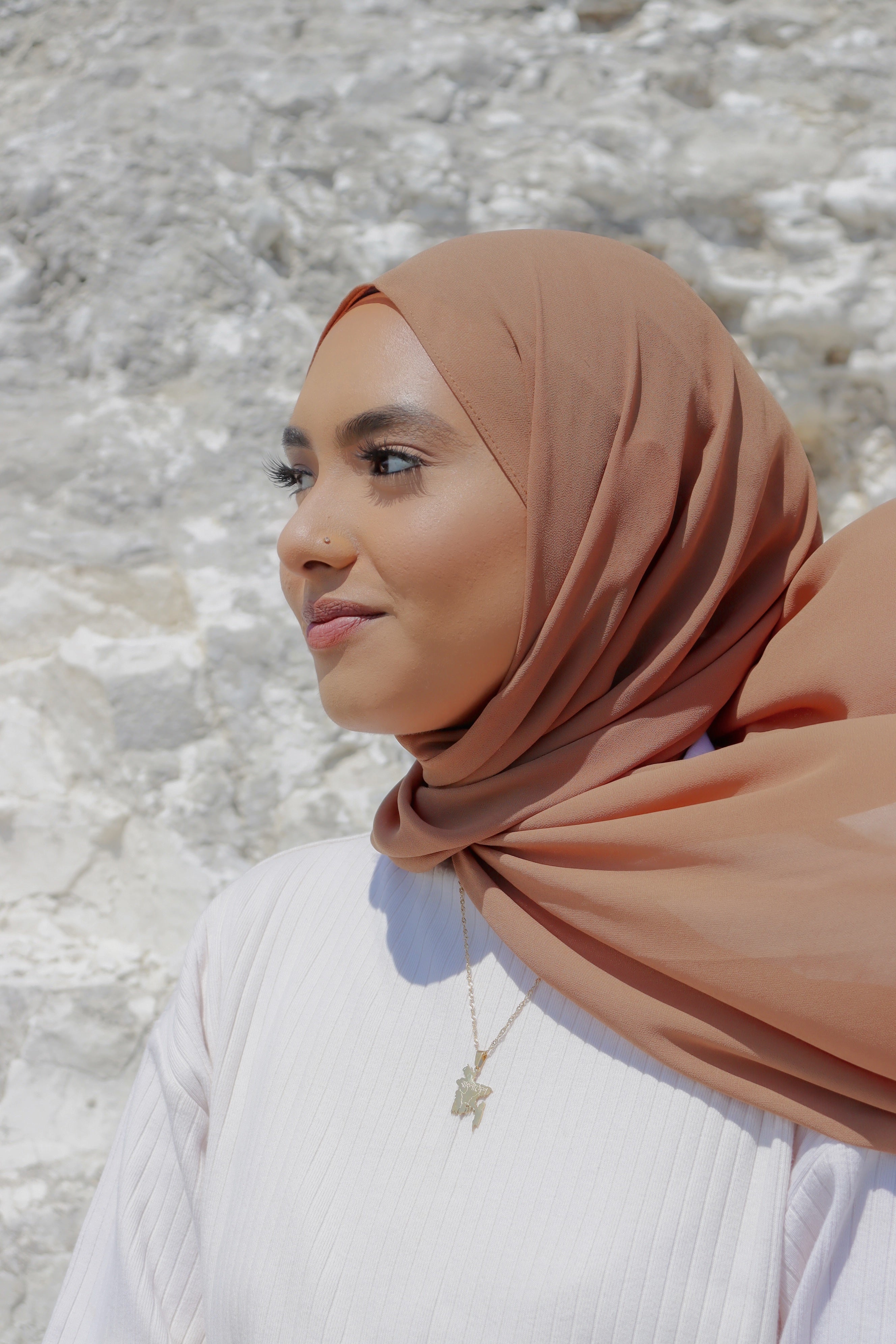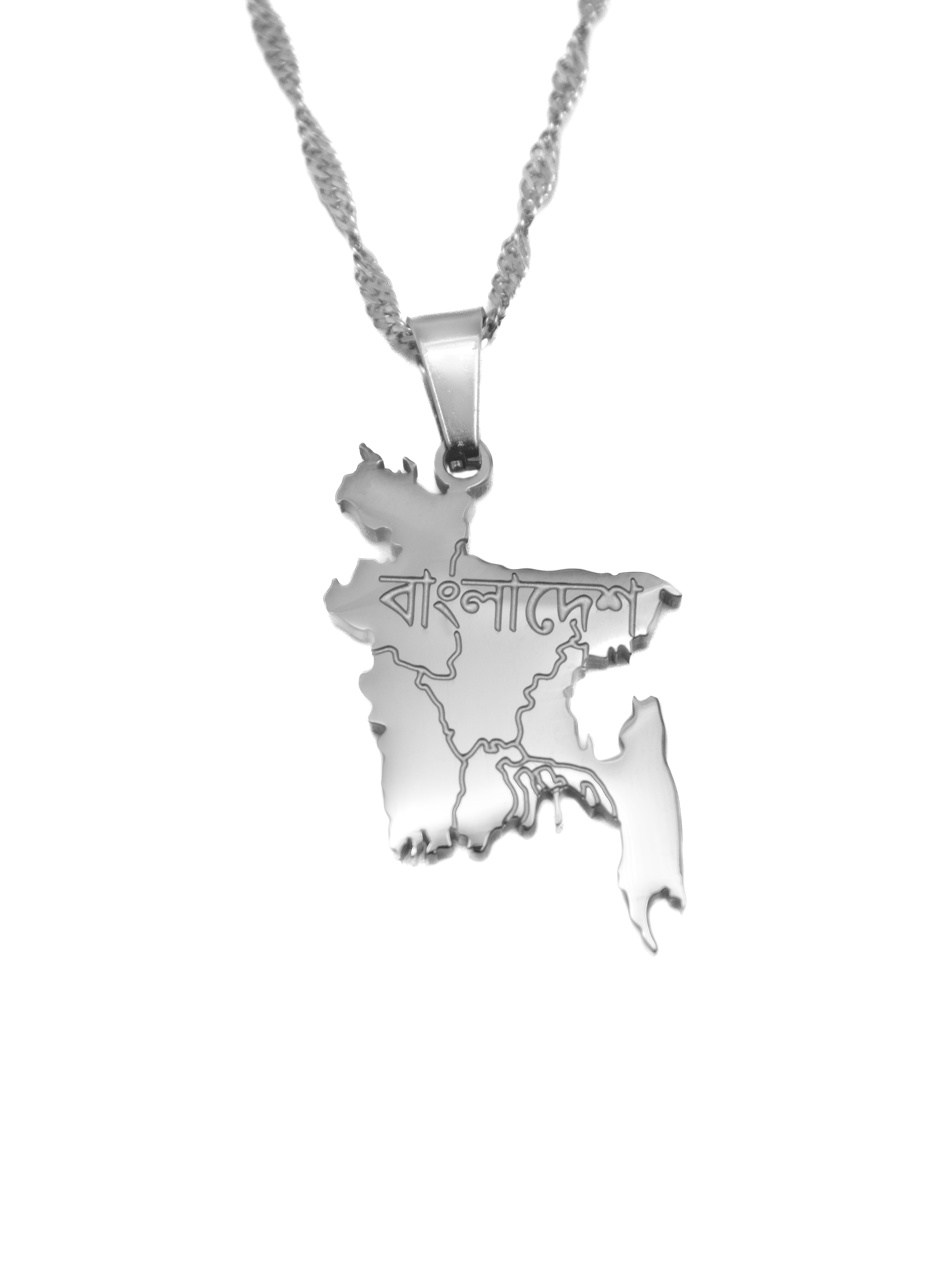 A necklace of the map of Bangladesh with 'Bangladesh' engraved in Bengali. Display your pride in your nationality! 
Material: 18K Gold Plated/Silver Plated on Stainless Steel
Pendant Dimensions: 2.7cm x 1.9cm
Chain Length: 45cm

No Rusting/Discolouration
Model wears pendant on 60cm chain
Beautiful Necklace
It's beautiful. It has a very good quality it hasn't tarnished or broken and it's such sturdy pendent. Me and my friends love it!
Loved it so much!!
i absolutely love my necklace and its extremely good quality!
Love love LOVE
This necklace is so beautiful I love it more than I thought I would! I'm proud to be Bangladeshi, and I'm a gold person, so to have this on me every day feels great. It's lightweight and elegant, and it's a part of my everyday wear. It comes with a little guide on how to take care of it, and there's a lovely pouch for it and everything. The length makes it nice and easy to wear, it sits nicely when you wear it, and it goes with everything!
Bangladesh review
Love the necklace , has beautiful shine just wished the necklace thing a likkle longer but overall 10/10
Overall, a great necklace
Great necklace, but the clasp could be a bit longer
FAQs
Fast shipping
Your jewellery is usually shipped within 1-2 days of you placing your order.
Worldwide Delivery
Delivery in the UK in as quick as 1 working day!
Rusting
Your jewellery is made from the highest quality materials to ensure that it lasts as long as possible.
Keeping your jewellery away from chemicals (perfumes, body lotions, makeup, chlorine) will help preserve its condition