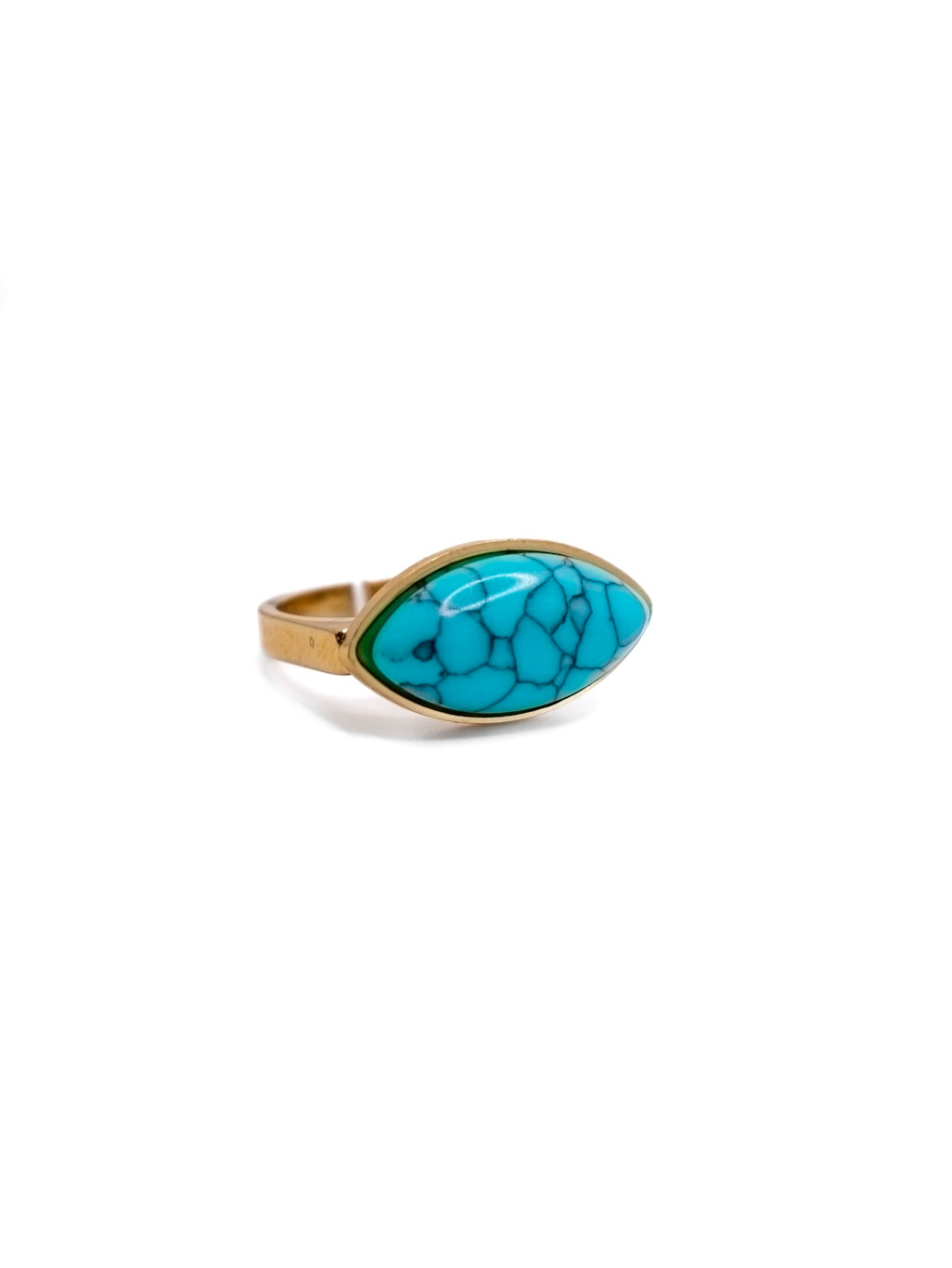 A statement ring featuring a natural Turquoise stone.
Materials: 18K Gold plated on Stainless Steel
Size: Resizeable
No Rusting/Discolouration 
The Mona Collection is named after my mother who adores all things Turquoise. Turquoise itself was a frequent feature in ancient Egyptian jewellery. It was highly coveted by the Egyptians to be a sacred stone with metaphysical powers
FAQs
Fast shipping
Your jewellery is usually shipped within 1-2 days of you placing your order.
Worldwide Delivery
Delivery in the UK in as quick as 1 working day!
Rusting
Your jewellery is made from the highest quality materials to ensure that it lasts as long as possible.
Keeping your jewellery away from chemicals (perfumes, body lotions, makeup, chlorine) will help preserve its condition