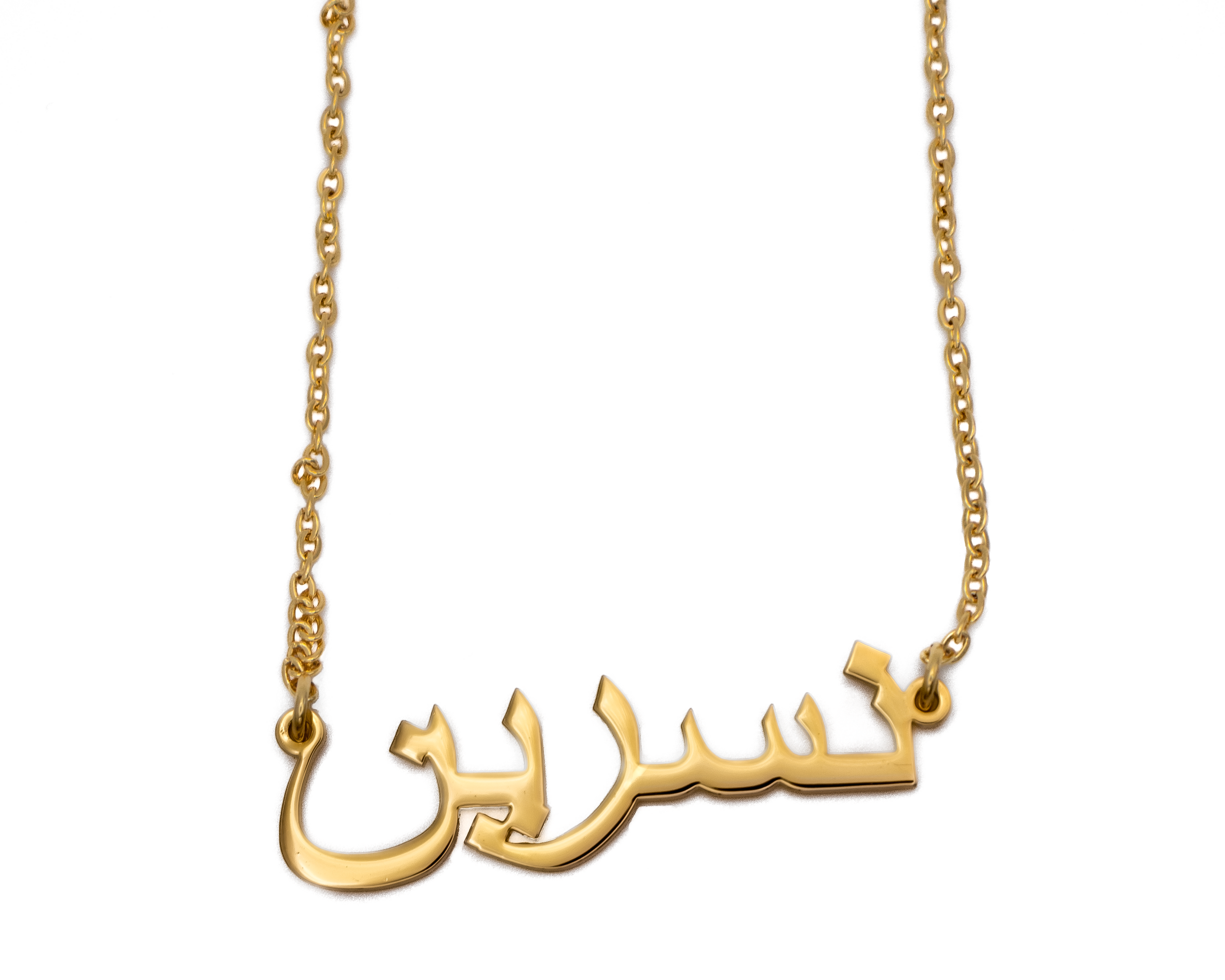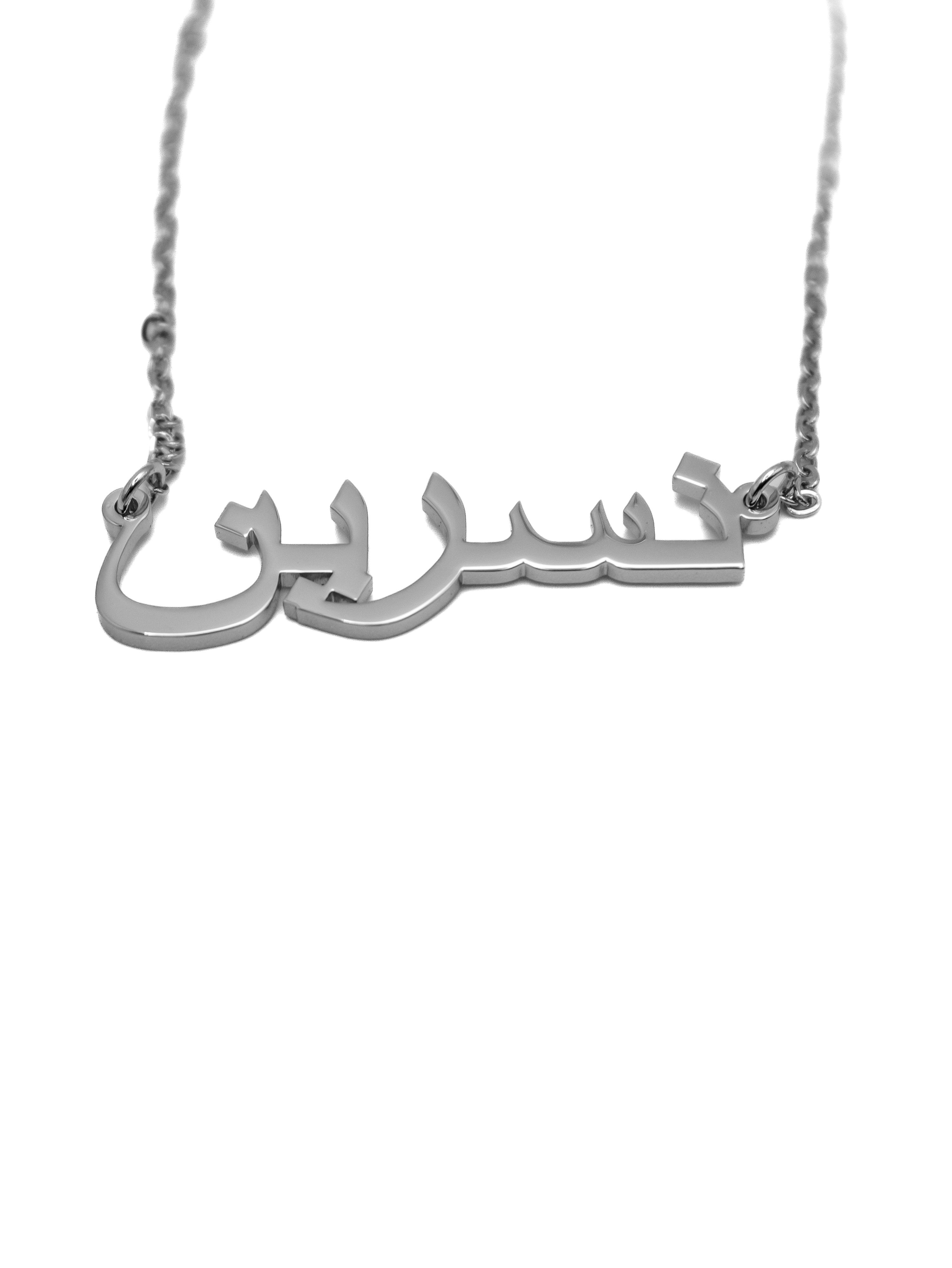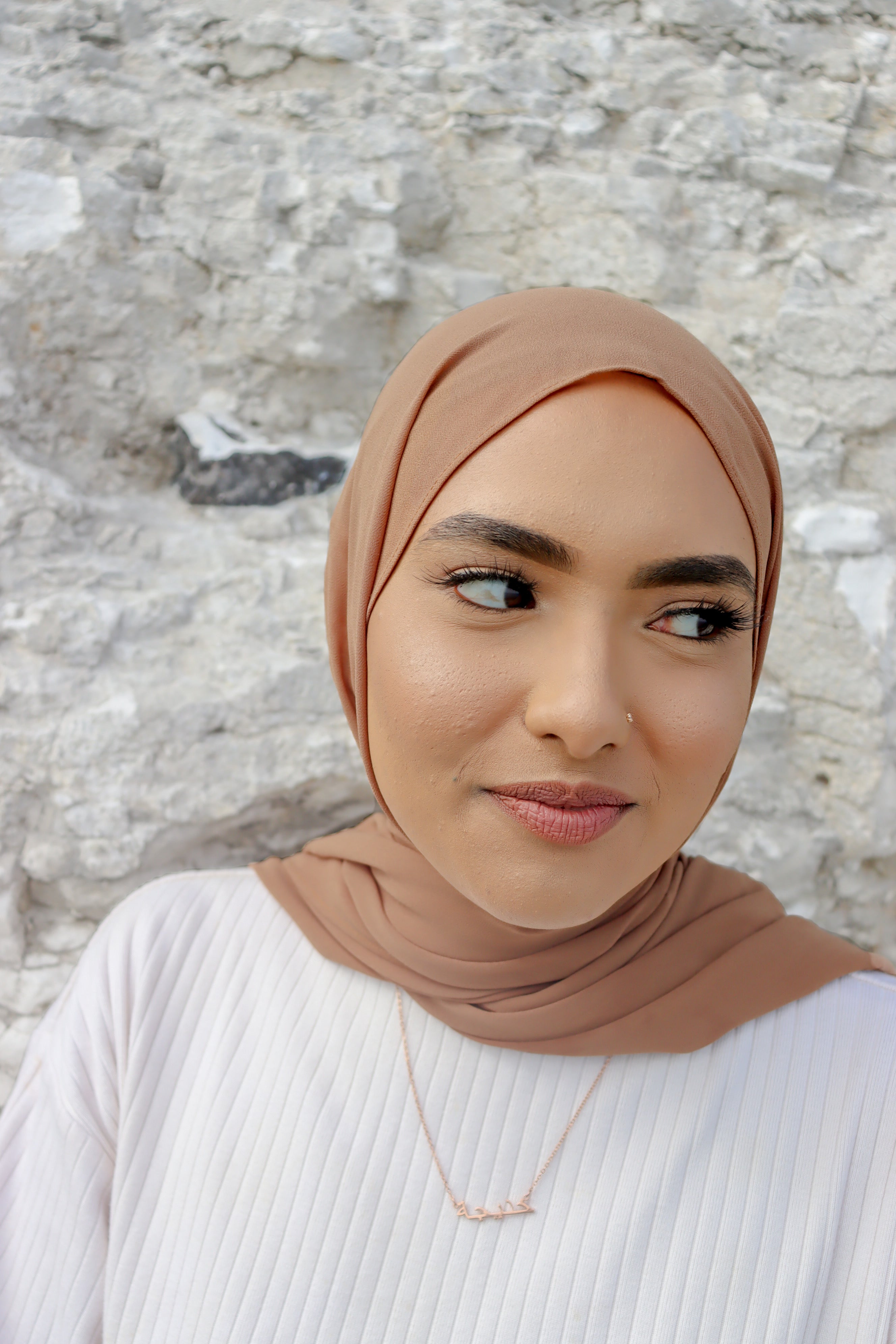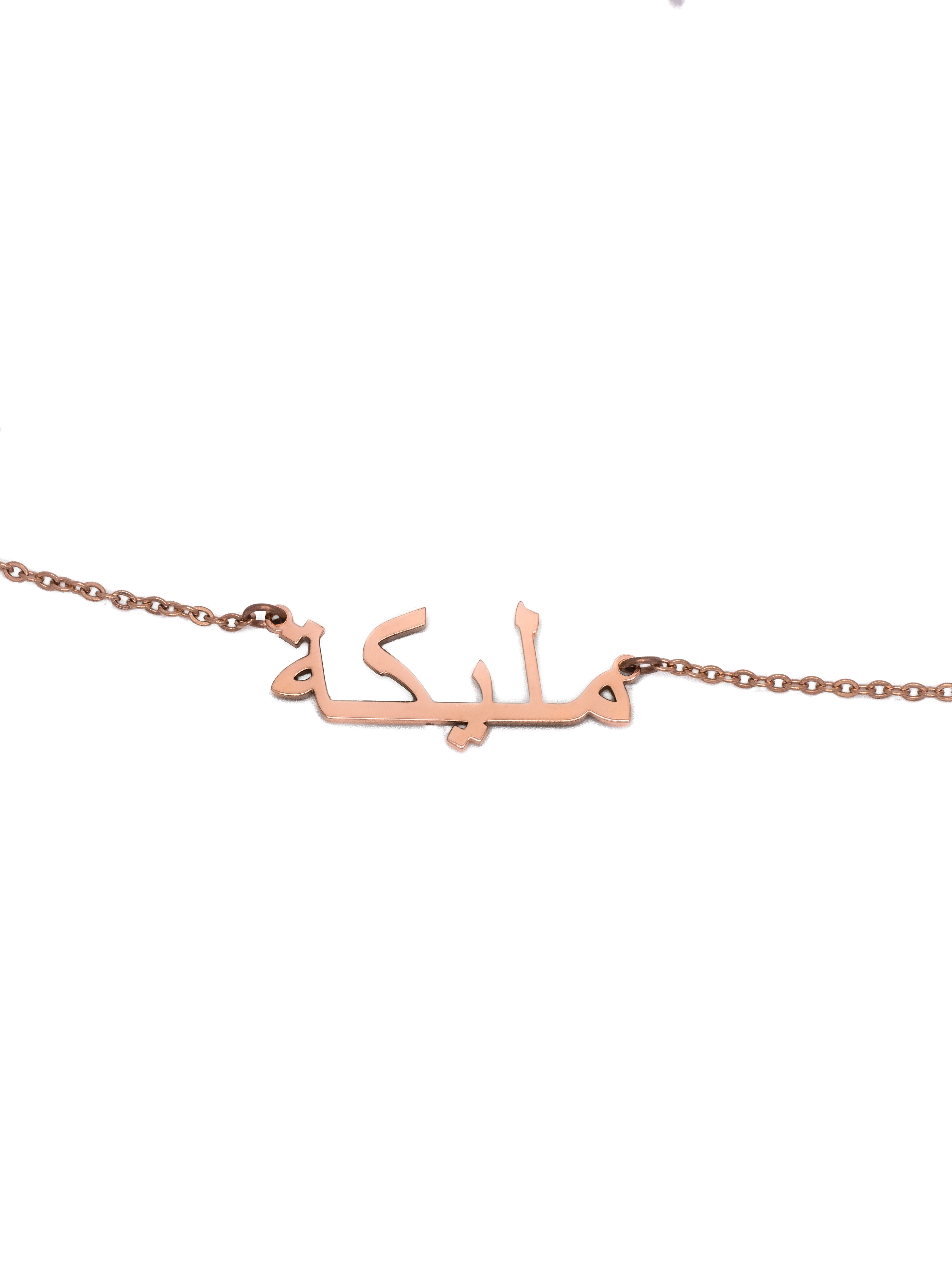 Arabic Custom Name Necklace. 
18K Gold Plated, Rose Gold Plated, or Silver plated stainless steel. 
Maximum 9 characters 
Chain length: 45cm**

Please enter your name in Arabic. English names will be translated
This item is custom made and requires a 4 week production + shipping time. If you're an international customer this may be slightly longer.
If you order this necklace along with other jewellery, all items will be sent out with the custom necklace when it's ready.
This item is non-refundable 


**Necklaces can be shortened if required for children (leave a note at the checkout)
Amazing!!
I absolutely love the necklaces i received. Inshallah I'll order more of them in the near future, for the rest of my family. I love the Arabic font that i got my name in, and the Syrian flag necklace is a masterpiece! Honestly speaking they're so worth buying. Thank you!!
Arabic Necklace
Super cute and lovely, i wear it all the time it's cute and tiny
Cutest brand ever!
I loveee all the pieces, they're all super cute and precious. I adore this little brand so much🫶🏼 can't wait to order again💞
Love it!
I absolutely love it!
The quality is really high and the service was great. I also feel like I got great value for my money. I will definitely be buying from them again
Never misses
When I say I'm trying to make myself a ring person so I can purchase all of Kiros rings because I'm out of map and name necklaces to choose to order now (except mixed map which I shall be ordering ;) AMAZING NECKLACES despite the care saying to take off in shower etc I haven't and it has stayed in amazing condition I lost my other name necklace and honestly felt like a part of me was missing so I had to order asap again and it arrived sooooo beautiful I've ordered 5 times and I can't promise this will be my last 😍 the care the detail if u need a sign to order these necklaces take this as one kiro truly is the best everrrrrrr!!!!
FAQs
Fast shipping
Your jewellery is usually shipped within 1-2 days of you placing your order.
Worldwide Delivery
Delivery in the UK in as quick as 1 working day!
Rusting
Your jewellery is made from the highest quality materials to ensure that it lasts as long as possible.
Keeping your jewellery away from chemicals (perfumes, body lotions, makeup, chlorine) will help preserve its condition