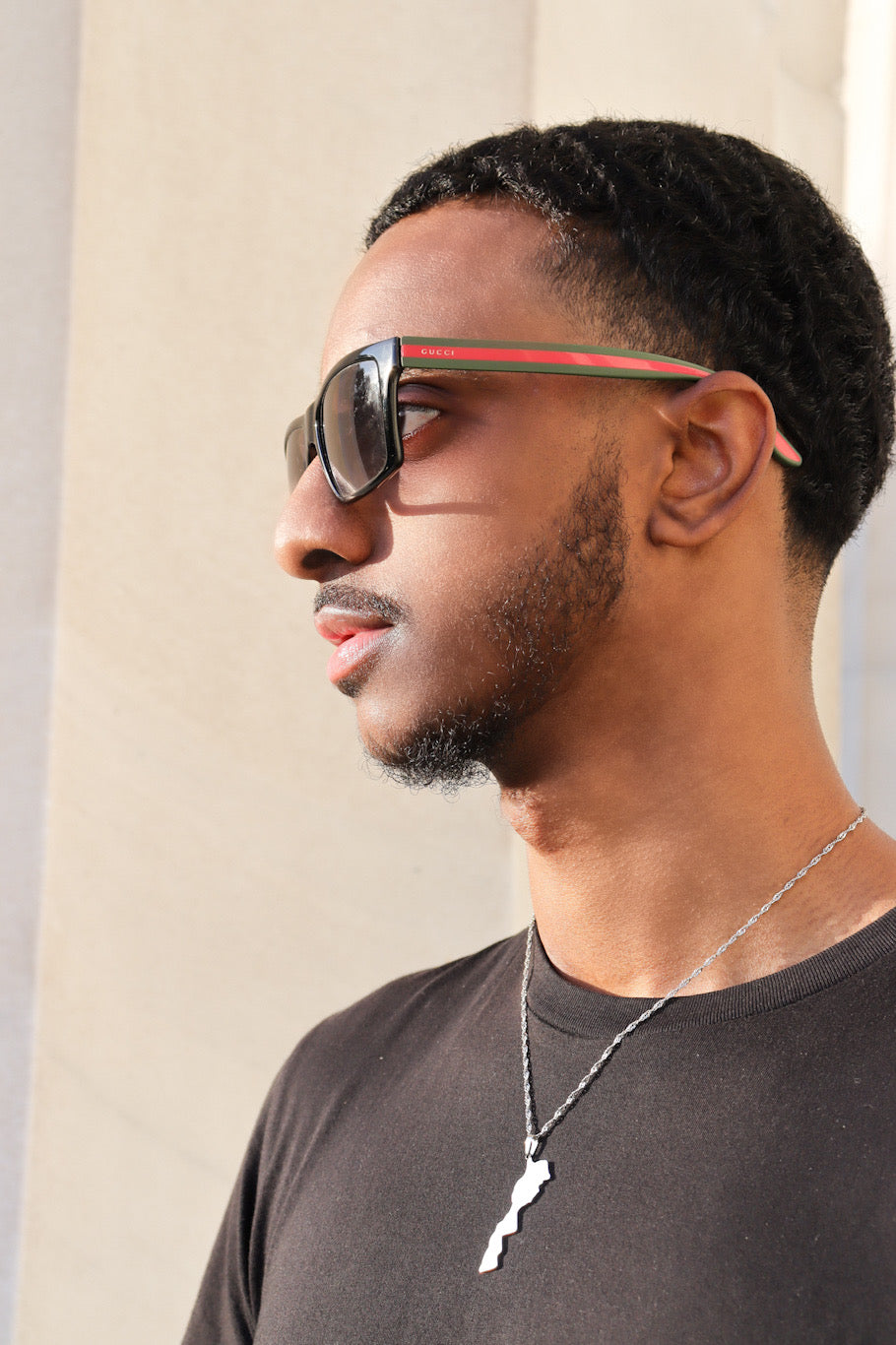 Pendant of the map of Morocco. Wear a symbol of your heritage with pride!
Material: 18K Gold Plated or Silver Plated on Stainless Steel
Pendant Dimensions: 3.3cm x 3cm
Gold Chain length: 45cm
Silver Chain Length: 60cm
No Rusting/Discolouration
Model wears the pendant on the longer 60cm chain
Love it!
The necklace came at the perfect size, thought I'd be unhappy but it sits perfectly. I love the packaging and the little detail of the cloth is so pretty. No jewelry brand ive ever bought from has added that detail.
Love it !
Perfect size, great attention to details and a stunning necklace! The quality is magnificent!! Thank you for the beautiful outlines and excellent quality!!
Love It
I love the design. It is so beautiful and compliments any outfit perfectly. However I wish the engraving at the back was slightly larger or the same size as the KIRO engraving.
Amazing
Love it , packaging is so cute and thoughtful
FAQs
Fast shipping
Your jewellery is usually shipped within 1-2 days of you placing your order.
Worldwide Delivery
Delivery in the UK in as quick as 1 working day!
Rusting
Your jewellery is made from the highest quality materials to ensure that it lasts as long as possible.
Keeping your jewellery away from chemicals (perfumes, body lotions, makeup, chlorine) will help preserve its condition